about nude
nude is an annual event for novice designers, design schools and businesses.
The nude show was created in 2002 within the framework of the Valencia International Furniture Fair as an ongoing project designed with four objectives in mind:
to be a platform for design
to be a service for the interiors industry
to create opportunities for novice designers and the industry to meet
to promote the values of the culture of interior design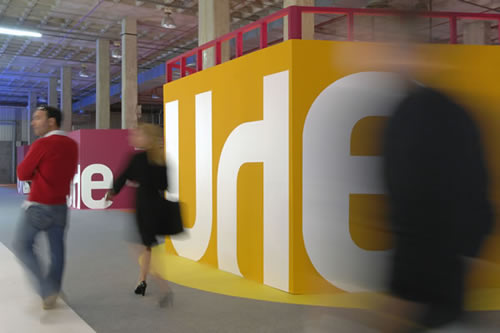 What are we seeking to achieve with nude at Hábitat Valencia?
nude aspires to open doors and provide opportunities for young designers to meet the industry. It hopes to be an entry point into the furniture industry for new creative talent and is therefore open to designers, students and schools of design.
Our other objective is to promote the culture of design by setting up a 'special', dedicated space within the Fair that will show a blend of art, culture and young values.
How is Nude structured?
Nude comprises the following sections:
Young Designers Exhibition Zone. Stands where young designers can show their latest creations.
Design Schools Zone.
Lecture Zone. As has become customary in the nude zone, we are planning a series of Lectures and Round Table discussions between established and novice designers and design companies.
How does nude work?
Each year there is a Selection Committee that selects which of the pieces of work submitted and which designers that have applied will be included in the show. The committee is made up every year of well-known professionals who represent different areas of sensibility related to the world of interiors. They include designers, architects, interior designers, manufacturers, retailers plus design theorists and the media specialising in this discipline.
nude is an experimental zone within Hábitat Valencia and takes place every year at the end of September.