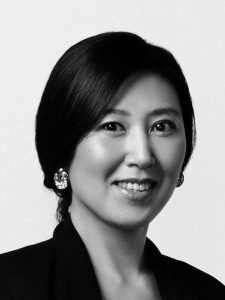 LIFE ART DESIGN GROUP es un estudio creativo multidisciplinar que fue fundado por 3 diseñadores coreanos asentados en ese país, Hyundae Kang, Jung A Lee y Chulan Kwak.
Después de seguir trayectorias individuales en diseño de mobiliario y arte textil se  juntaron, finalmente, para trasladar ideas que habían ido desarrollando durante mucho tiempo y que tenían sus orígenes en materiales, técnicas e ideas coreanos tradicionales,
a realidades modernizadas e industrias urbanas. Su trabajo se puede describir como una "yuxtaposición de lo tradicional con lo moderno, artesanía con diseño, arte con industria." Trabajan juntos desde el 2011 y han sido invitados a participar en numerosas ferias y exposiciones como son el London Design Festival (2011), la feria Stockholm Furniture Fair (2013), IMM Cologne (2014), Paris Design Week (2015) y Ventura Lambrate Milano(2016).
LIFE ART DESIGN GROUP is a multidisciplinary creative studio, founded by 3 Korea-based designers, Hyundae Kang, Jung A Lee and Chulan Kwak. With their professions of
furniture design and textile art, they finally merged together and brought their long-time ideas originated from Korean traditional materials,techniques and ideas into modernized realities and urban industries.
Their works could be explained as 'juxtaposition of tradition and modern, craft and design, art and industry.' Since 2011, they have been working together and invited from many fairs and exhibitions such as London Design Festival(2011), Stockholm Furniture
Fair(2013), IMM Cologne(2014), Paris Design Week(2015), Ventura Lambrate Milano(2016).
Para más información contacta con Life Art Design Group: texjung@smu.ac.kr
For more information contact Life Art Design Group: texjung@smu.ac.kr